We provide AJAX hosting with best servers, support and additional free services for your website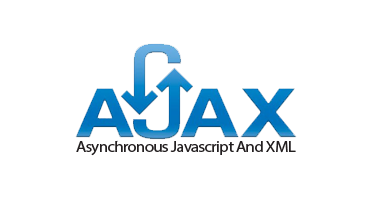 If you are looking for AJAX hosting, ASPHostCentral.com has the only solution you need. Should your requirement changes in the future, you can always request for an upgrade without causing any downtime. When it comes to running a business website, this is exactly what you want from the site. The more interesting and interactive a website is, the more fun it will be for visitors to see, and use. They will come back and they likely will tell others they know how attractive, fun and unique the site is. This will help you get even more business to your site. AJAX is considered a great step for any business to take towards making their website ultra-modern and chic, and has become the one system that all webmasters want from their web hosting companies.
We offer AJAX based hosting plan from just
$3.99/mo
35% OFF
$2.59/month (see our Windows Shared Hosting Plan)
.
Start New Website .. with the easiest installation ever!&nbsp &nbsp

Get Started
99.9% Uptime Guarantee
Our powerful servers are especially optimized and ensure the best AJAX performance
&nbsp
1. Data centers on 9 countries
2. Isolated application pool for site
3. Intensive 24/7 site monitoring
24/7 Technical Support
Our support team is ready 24/7/365 to provide assistances to all your technical inquiries.
&nbsp
1. Fast assistance for your site
2. Troubleshooting on AJAX issue
3. Regular AJAX and server update
Additional Free Services
We do provide free assistances, not only to your website setup, but all its related stuffs.
&nbsp
1. Free domain name for 1 year *
2. Free domain name transfer
3. Free Installation of .NET stuffs
Reasons to trust your AJAX Hosting Performance on our Shared Servers:
Easy Deployment

Open or Close

With our advanced server technology, a customer can easily deploy their AJAX website to our server. A customer can either use Visual Studio tool, WebDeploy technique or even the conventional FTP tool.

Latest AJAX version

Open or Close

We always install the latest .NET tecnology on all our shared servers. In fact, we have installed the latest AJAX version on our servers.

World-Class Control Panel

Open or Close

We allow our customer to easily customize their AJAX website or general site setting on our server. This is why we use the world class PLESK Control Panel system on all our shared servers.